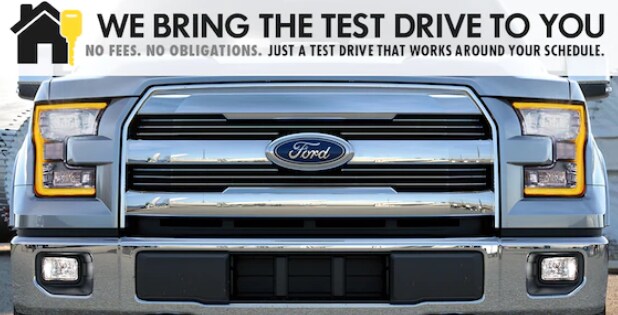 Interested in a vehicle but don't want the hassle of coming to the dealership to check it out? 
 At Gillespie Ford, we are dedicated to putting our customer's needs first. Car buying can be time consuming and a bit overwhelming. We strive to make the car buying process as easy as possible for you. 
We will deliver the vehicle of your choice to you for a test drive when it works for you. We know that schedules can be hectic with not much time to dedicate to coming to the dealership. 
Fill out the adjacent form to request a test drive that will come to you!
We look forward to providing you the best in class customer service.